Dirty Bertie
---
by
David Roberts
(Author/Illustrator)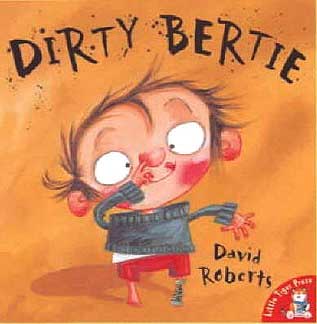 "No, Bertie! That's dirty, Bertie!"

Bertie's family is in despair because Bertie's personal hygiene leaves a lot to be desired: He eats candy off the floor; He picks his nose; He gives the dog a furry lick hello. Will Bertie ever stop being so gross?

This hilarious introductory picture book will amuse, if not mend, mucky monsters everywhere!