Best Kids and YA Books in Series Order
Books by Reading Level | Series in Book Order | Search by Interest & Age
The best books for kids of all ages—children, teens and young adults—are those that match the reader's interests, age and reading level. Our number one aim is to provide as many ways to search as possible, so that you can find just the right book—and just the right series—for right now.
Experience other countries and cultures without leaving home...
See more
book series with different cultural backdrops for children and teens.
Find Good Books for Kids, Teens & Young Adults...
If you're looking for reading inspiration—you've come to just the right place! To get you started, you can use one of the reading level or interest lists below. For example, if you're interested in a children's mystery series, or some of the best ya romance books, select the 'mystery' or 'romance' genre lists, and scroll for series that match approximate age or reading level.
You can also select more than one interest genre—for example, 'adventure' and 'mystery'—and age, to see a list of matching titles in an age group. Note: The more special interest tags you choose, the more specific and shorter the list will be.
Adventure? Mystery? Romance? You Choose!
Explore in Depth!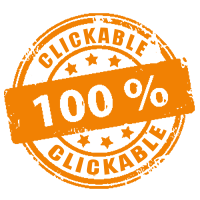 Our Goal: To make every book title, series name, author, age and interest/genre tag clickable! If you find one that's not - let us know!
Reading Level Search
Search by Single Interest
Search by Multiple Interests
But those are just a few of the many book search methods we have available here! For more diverse ways to find great books, check out our complete list of ways to find good books for kids and teens.
Or just cruise around! We aim to be 100% clickable for all book, series, author, age, and interest/genre links. You can also find series with book trailers to engage reluctant readers and awarded series by clicking on these specific icons:

— Book series with short video introductions

— Award-winning children's and YA book series