The Royal Family
---
by
Colin Thompson
(Author)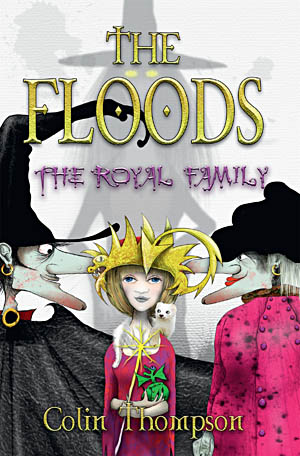 In the final book of the Floods series, the job of running the Kingdom of Transylvania Waters is up for grabs. Who will replace King Nerlin?

Nothing lasts forever, not even for Nerlin, King of the wizards. He is bored and tired and wants one of his children to take over as ruler of Transylvania Waters so he can retire to his holiday cottage in the Enchanted Valley and grow chickens. The trouble is, none of the children want the job.

But then, out of nowhere, a long lost face from Nerlin's past arrives and everything is thrown into disarray.

Who is Gertrude and who will end up ruler of Transylvania Waters? The answers to this - and more - are inside this book...