Clarice Bean Spells Trouble
---
by
Lauren Child
(Author/Illustrator)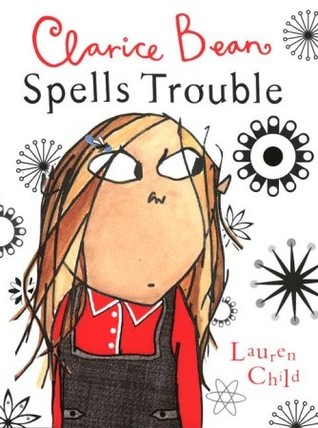 Clarice Bean seems to be in nonstop trouble these days, almost as much as Karl Wrenbury, who is the naughtiest boy at school. If only she could be more like her favorite book character, Ruby Redfort, girl detective, who is very good at getting out of trouble.
The problem is, Mrs. Wilberton is planning a spelling bee, and just thinking about it gives Clarice a stomach ache. The good news is that there is also going to be a class performance of The Sound of Music, and Clarice is exceptionordinarily keen on landing a starring role, so she can get discovered by someone who spots child talents and escape spelling-bee humiliation.
But when Karl Wrenbury has a family problem and gets into really big trouble, Clarice does something utterly unexpected, altruistically proving Ruby Redfort's maxim "Never let a good pal down."