The Crunch Campaign
---
by
Kate Hunter
(Author)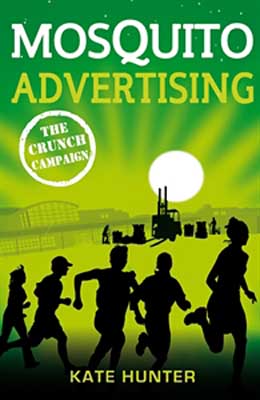 Mosquito Advertising is home from New York when the shocking news breaks: the government is banning advertising for soft drinks. All the work they've done to save Parfizz has been for nothing! Katie is furious. Bans don't work, everyone knows that, and while the other soft drink companies weasel their way around the new rules, Mosquito Advertising plots to re-write them...

Katie reckons the key is to make ads for fruit as cool as ads for fizzy drinks. It's a great idea – all they have to do is convince the Prime Minister. But great ideas aren't always enough, especially when you're also dealing with paying clients, a missing kid, moody friends, shadowy enemies and a family set to triple in size.

In this new adventure, the world's first kid-run advertising agency discovers that sometimes the most important thing to sell isn't a thing, it's an idea.