The Blade Brief
---
by
Kate Hunter
(Author)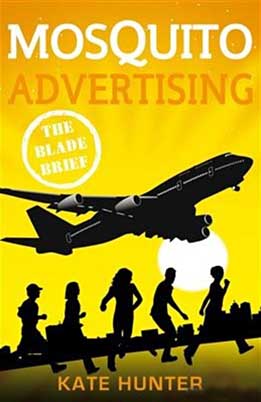 Katie is in trouble with the adults in her life. More trouble than she has ever been in before.

Mosquito Advertising is taking up all her time and school seems boring and irrelevant. Who needs school when you're running your own advertising agency? Katie promises she'll lift her game but things get complicated when Barry Sharp, billionaire owner of international airline Blade Air, offers Mosquito Advertising his account. Katie and her friends are flown to Sydney where everything seems too good to be true.

How can Katie keep such big news a secret from her mum? And what will she do when a local dog food company needs their help? Mosquito Advertising starts to crack under the strain as business gets in the way of friendship. Katie needs to work out what really matters if she is to save both.