Emma Raining Cats and Dogs... and Cupcakes!
---
by
Coco Simon
(Author)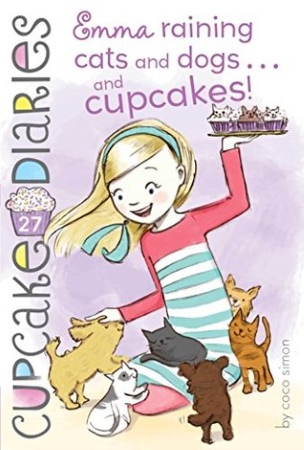 When Emma's little brother loses the neighbour's dog, the girls must work together to track her down in the latest addition to the Cupcake Diaries series.

When the girls bake cupcakes for a big "Adopt a Pet" fundraiser, Emma's little brother Jake decides he wants to get a puppy! At first it seems like a really sweet idea, especially when Mia says Jake can walk and groom her two dogs to get used to what needs to be done. But when a neighbour goes on vacation and leaves Jake in charge of his four-legged friend and the dog goes missing, the girls realise perhaps Jake is still too young for a pet. Will the girls find the missing pup before her owner returns?