Fire Witch
---
by
Matt Ralphs
(Author)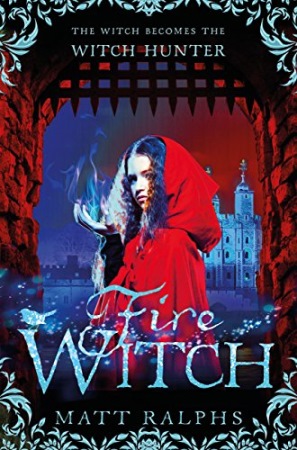 Hazel Hooper is no ordinary girl. She is a fire witch, and she is furious. Ever since her mother, Hecate, sacrificed herself to the demon world in order to stop a demonic invasion, Hazel has been determined to get her back, regardless of the cost.

Hazel's only chance to find Hecate is to seek advice from Nicolas Murrell, the Witch Hunter Army's most-prized prisoner, and the very same man responsible for Hecate's loss. With only her grumpy dormouse familiar for company, Hazel must infiltrate the black heart of the Order of Witch Hunters to gain an audience with Murrell. But can he be trusted? Or will he reveal to his captors that their newest apprentice is actually... a witch?

Fire Witch is the fantastic sequel to Fire Girl by Matt Ralphs – perfect for young readers with a taste for the extraordinary!