The Truth Game
---
by
Anna Staniszewski
(Author)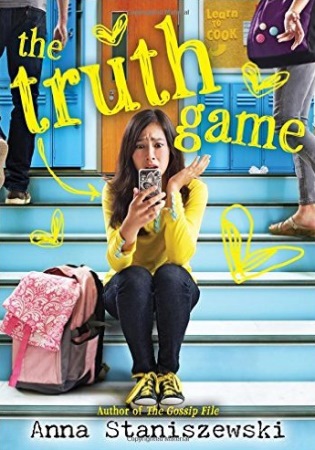 The truth is more than just a game.

1. Do you have a best friend? That's one easy. Yes!

2. Have you ever had a fight with your BF? Ugh. Yes.

3. Have you ever told your BF a major lie? Ugh again. Yes. (More than I'd like to count).

4. Do you ever wish you were best friends with someone else? No! Well, um...

Rachel Lee thought that ninth grade would be different. That she would be different. Holding hands with Evan in the hallway, future president of the baking club... but it feels like she and BFF Marisol are drifting apart. At first, Rachel thought the Truth Game app would be a great way to do a little anonymous confessing, to see how others handle their friendship fails. But when her painful truths become public, Rachel's in danger of losing her best friend – permanently.