The Gossip File
---
by
Anna Staniszewski
(Author)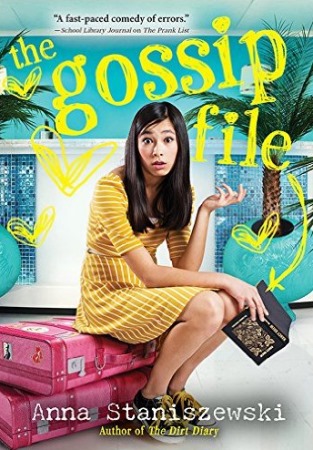 The Gossip File:

- Chandra lets little kids pee in the pool.
- Melody stole $ from the cafe register.
- Ava isn't who she says she is…

Ava is cool. Ava is confident. Ava is really Rachel Lee who is lying her butt off.
Rachel is visiting her dad at a resort in sunny Florida and is ready for two weeks of relaxing poolside, trips to Disney World and NOT scrubbing toilets. Until her dad's new girlfriend, Ellie, begs Rachel to help out at her short-staffed cafe. That's when Rachel kinda sorta adopts a new identity to impress the cool, older girls who work there.

Ava is everything Rachel wishes she could be. But when the girls ask "Ava" to help add juicy resort gossip to their file, Rachel's not sure what to do…especially when one of the entries is a secret about Ellie.