Bite-Sized Magic
---
by
Kathryn Littlewood
(Author)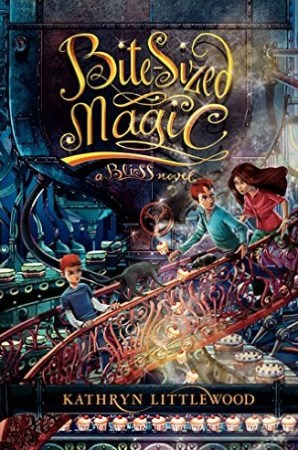 Take a pinch of magic and add some adventure, and you're ready to indulge in the third delicious and hilarious story of Rosemary Bliss and her magical family, in the Bliss Bakery series…

Rose won back her family's magical Cookery Booke in an international baking competition in A Dash of Magic, the second novel in the series. Rose is now world famous – so famous, in fact, that Mr. Butter, head of the Mostess Corporation, has kidnapped her so that she can develop new-and-improved magical recipes for his company's snack cakes. With the magically enhanced Dinkies and Moony Pies, Mr. Butter plans to take over the world.

Together with her brothers, their talking cat and mouse, and an unlikely team of bakers, Rose must overthrow Mr. Butter before he destroys civilisation, one magically evil snack cake at a time.

Please Note: This book has also been published under the title Rose Bliss Cooks Up Magic.