A Dash of Magic
---
by
Kathryn Littlewood
(Author)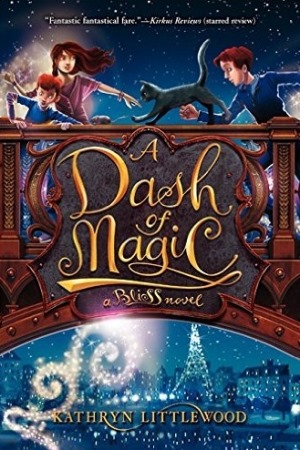 Rosemary Bliss will do anything to get back her family's magical Cookery Booke.

That's why she challenges Aunt Lily to an international baking competition in Paris: If Rose wins, Lily agrees to return the cookery Booke that she stole. If Rose loses... well, the consequences are too ugly to think about.

But Lily isn't playing fair – she's using a magical ingredient to cheat. The only way for Rose to compete is for her to find magical ingredients of her own.

Together with her long-lost grandpa, his sarcastic talking cat, and a turncoat French mouse, Rose and her brothers race around Paris to find essential and elusive magical ingredients that will help her outbake – and outmagic – her conniving aunt.

She has to win or the Bliss Cookery Booke will be lost to her family forever.

Please Note: This book has also been published under the title Sweet.