Battle of the Heroes
---
by
Kate Forsyth
(Author)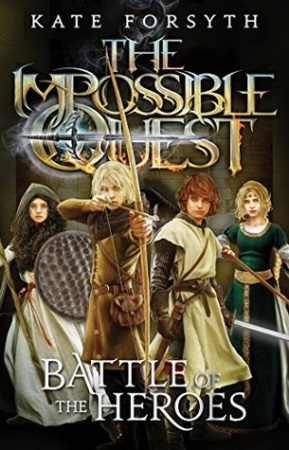 Do not lose faith. Remember the words of the story, remember the words of the spell...

Quinn, Sebastian, Elanor and Tom have defeated the black witch Githa and found the last crucial piece of the prophecy – the sea serpent's scale.

Back now at Wolfhaven, they search desperately through the castle crypts for the sleeping heroes, who they hope will save them all... before the dark moon rises and they lose everything.