Suffering Scientists
---
by
Nick Arnold
(Author)
Tony De Saulles
(Illustrator)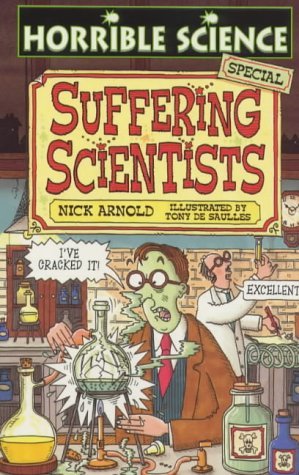 From amazing Aristotle, to dithering Darwin, to incredible Isaac,and courageous Curie - they're all in Suffering Scientists!

This is The Horrible Science Guide to the most influential scientists in history. Readers will discover brilliant breakthroughs, explosive experiments – and some feeble failures. They will find out what made Albert Einstein forget where he lived, which female scientist was chopped up into tiny pieces and why Galileo did a torturous stretch on the rack.

With fantastic fact files, curious quizzes and Tony De Saulles' crazy cartoon illustrations – science has never been so horrible!