Old Tom Goes to Mars
---
by
Leigh Hobbs
(Author)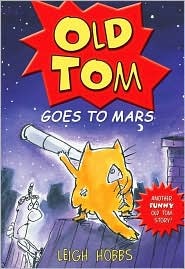 Old Tom has decided he's due for an adventure...and a break from his fussy but affectionate owner, Angela Throgmorton.

But the earth is to small for this fat cat ... Old Tom decides that MARS will be his destination And why not the Martians will love him, and probably make him king ... and then he could eat EVERYTHING he wants.

But it won't be smooth space travel for this feline - there will be a hilarious bump or two on his travel through the Milky Way.