Stinky Stories
---
by
David Roberts
(Creator/Illustrator)
Alan MacDonald
(Author)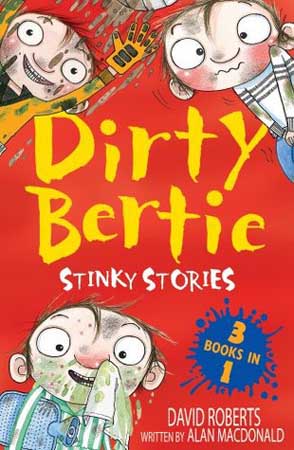 Companion book
Pages: 288

A Dirty Bertie collection to delight his legions of fans who revel in his revolting ways!

Enjoy the comic capers of Dirty Bertie – the boy with nosepickingly disgusting habits – in this bumper book of nine revolting stories from Mud!, Germs! and Loo!.

Join Bertie as he joins the school football team as the new goalie, attempts to catch his sister's horrible illness so he can stay off school, and finds himself desperate to go to the loo on the school coach!

Please note: This volume is a compendium of stories previously published separately in Mud!, Germs! and Loo!