War of the Word Hunters
---
by
Terry Whidborne
(Illustrator)
Nick Earls
(Author)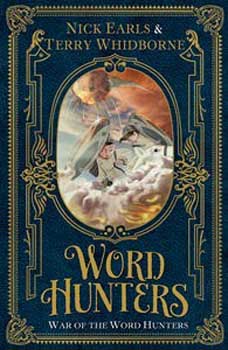 From award-winning author Nick Earls and illustrator Terry Whidborne comes the third and final book in a mysterious, action-packed series for the word nerd in us all.

The final battle is coming, the grey-robes are armed and dangerous and ready for war. Lexi, Al and their friends are ready too – or as ready as they can be. The journey so far has been harder than they imagined – they have fought ancient warriors, searched long-lost cities for clues, and trained night and day for the moment when they face their arch enemy. But will it be enough? Can they defeat him and save the English language forever?

In this amazing last adventure, Lexi and Al plunge back into the past to fight for English, and to discover that language isn't the only thing worth fighting for.