Clover
---
by
Susan Coolidge
(Author)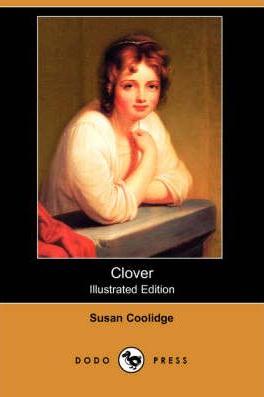 BOOK SHOP
Following on from the delightful Carr Family tales about the irrepressible Katy, comes the story of the family's second-eldest child Clover.
As children, Clover adored her big sister Katy and followed her in everything she did, including attending boarding school at Hillsover with her. Clover is pretty and clever, with a sunny disposition - she loves everyone and is loved by everyone in return.
In this Carr Family saga, Katy is married and Clover accompanies her brother Phil to Colorado after he falls ill.