Alexis Gets Frosted
---
by
Coco Simon
(Author)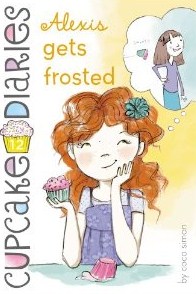 Alexis has true friends in the Cupcake Club - which is a good thing, because everyone else is calling her names.

Everyone in the Cupcake Club was thrilled when mean girl Sydney moved away, but the new girl, Olivia, is even worse than Sydney was! Every time she passes Alexis in the hallway, she says something nasty to her. As if that wasn't bad enough, she also has all the girls in the Best Friends Club making jokes about Alexis!

Alexis has no idea why this is happening... until she remembers an offhand remark she made to a friend about Olivia. It wasn't meant to be mean, but did Olivia take it the wrong way? If Alexis is willing to shoulder some blame, will Olivia call off the teasing campaign?