Lauren Child
---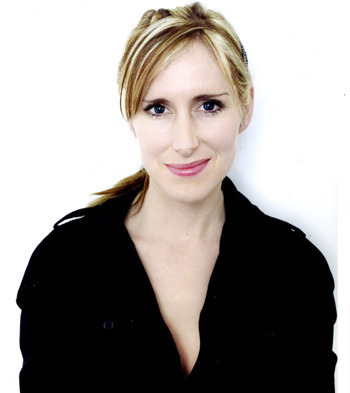 Lauren (also known as Helen) Child was born in 1965 in Wiltshire, United Kingdom, and grew up as the middle child of three girls and the daughter of two teachers. She has always been interested in the many aspects of childhood, from gazing into toy shop windows to watching American children's shows from the 1960s. After attending two art colleges she travelled for six months, still unsure about which career to embark upon.
Before Lauren starting writing and illustrating children's books she started her own company 'Chandeliers for the People' making exotic, elegant lampshades. It was only when she came to write and illustrate the book
Clarice Bean, That's Me
that she decided to devote her time to writing and illustrating books for children, which combines her fascination for childhood and her talent for designing and creating. Lauren gets her inspiration from other people's conversations or from seeing something funny happen.
Her most popular series is about a precocious young brother and sister named
Charlie & Lola
, which has even been made into a successful children's television programme. Lauren lives in North London.
Author's Comment:
Q: What children's books do you still remember fondly from your childhood? And do you think these shaped your writing in any way?
A: I do remember lots of books from my childhood. A particular favourite was
The Shrinking of Treehorn
by Florence Parry Heide, illustrated by Edward Gorey. I loved Quentin Blake's illustrations as a child and particularly
Grimble
. I also really liked John Burningham's picture books such as
Granpa
and
John Patrick Norman McHennessy: The Boy Who Was Always Late
. There's something pleasantly anarchic about these book that appeals to me. I love the way these stories see things from the child's perspective.
Nationality:
British