The Hungry Isle
---
by
Emily Rodda
(Author)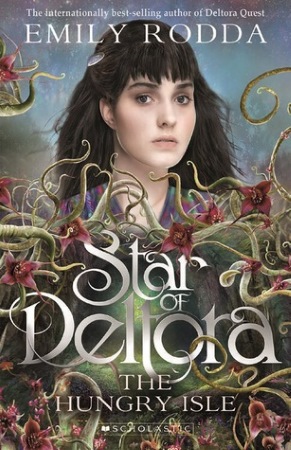 The Star of Deltora has escaped Illica, but home and safety are still very far away. The shadows that haunt the ship are deepening. Strange currents, seen and unseen, are sweeping Britta and her friends into peril.

The magic Staff of Tier has sensed them, the Hungry Isle is on the prowl, and Britta's dreams of winning the Rosalyn Apprentice contest will soon be swamped in a tidal wave of terror.

Lives hang in the balance and shock follows shock as Britta's quest to escape her past reaches its tumultuous climax.