Secrets and Sisterhood (A Tale of Two Families)
---
by Jenny Pausacker (Author)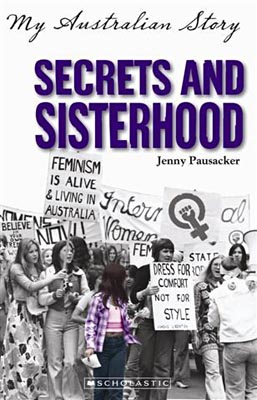 Secrets and Sisterhood: The Diary of Jan Packard, Melbourne, 1974

Jan Packard's family and the family next door meet once a month for a barbeque. One family has a son who went to the Vietnam War; the other has a son who was a draft resister. Then...Jan's mother joins the Women's Movement...and Jan wants to play football but is rejected by the boys. It is a time of change.

Note: This book was originally published with the title, A Tale of Two Families.