The Deadly Flu (A Different Sort of Real)
---
by Kerry Greenwood (Author)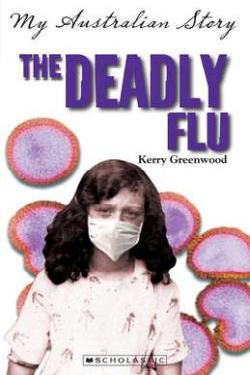 The Deadly Flu: The Diary of Charlotte McKenzie, Melbourne 1918-1919

Charlotte McKenzie lives in Melbourne. It is the end of WW1 and as she assists the doctor next door, she finds herself experiencing close at hand the devastating effects of the influenza pandemic, that killed more people than WW1 itself. And when it finally attacks her own family, how can Charlotte cope?

Note: This book was originally published with the title, A Different Sort of Real.