The Golden Princess
---
by Katie Chase (Author) Leighton Noyes (Illustrator)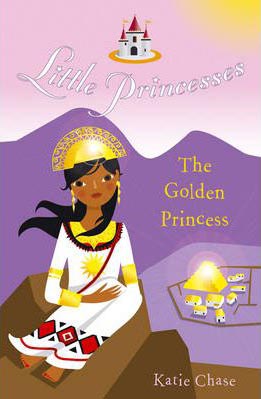 When her little brother Luke finds a strange golden metal circle in their Great-aunt Rosamund's castle, Rosie takes a closer look and sees a little princess engraved on it. Before she knows it, she finds herself whisked away to the ancient Inca kingdom in South America, where she meets Princess Chayna.

The little princess suspects that Quizo, the high priest of the Inca people is up to no good. The stone giants have woken up and are threatening the people. Quizo has said that the giants have been sent by the Sun God, Inti, to punish the Inca people. But Princess Chayna suspects that it is Quizo who has been controlling the giants all along, so he can become rich by stealing the offerings the people are making to the Sun God.

Rosie and Chayna journey into the heart of the Inca temple of the sun to try and find out the truth!