Serafina and the Splintered Heart
---
by
Robert Beatty
(Author)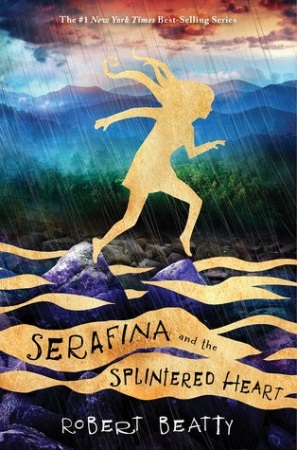 The storms are coming...

Something has happened to Serafina. She has awoken into a darkness she does not understand, scarred from a terrible battle, only to find that life at Biltmore Estate has changed in unimaginable ways. Old friends do unthinkable things and enemies seem all around.

A mysterious threat moves towards Biltmore, a force without a name, bringing with it violent storms and flooding that stands to uproot everything in its path. Serafina must uncover the truth about what has happened to her and find a way to harness her strange new powers before it's too late.

With only days to achieve the impossible, Serafina fights to reclaim herself as the Guardian of Biltmore, friend of Braeden, daughter of her Pa, and heroine of the Blue Ridge Mountains and all the folk and creatures that call it home.