Marge in Charge
---
by
Isla Fisher
(Author)
Eglantine Ceulemans
(Illustrator)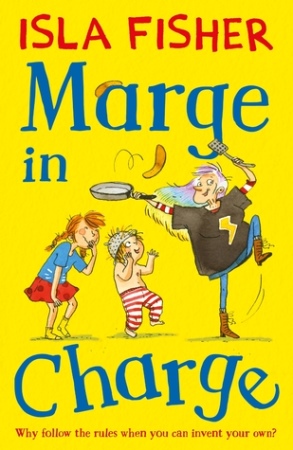 Jemima and Jake's new babysitter doesn't look too promising. In fact she looks very sensible, very old and VERY small (she only comes up to daddy's armpit!). But the moment their parents leave the house, Marge gives a mischievous wink, takes off her hat and reveals a marvellous mane of rainbow-coloured hair!

Marge really is a babysitter like no other and the children spend a wild evening with her – racing snails, slurping chocolate soup and mixing potions in the bath! But if Jake and Jemima want her to babysit again it's time for them to take charge of Marge, tidy up and settle her down for a little sleep.

Three hilarious, anarchic and charming Marge stories perfect for emerging fans of David Walliams or Roald Dahl.