The Scrivener's Bones
---
by
Brandon Sanderson
(Author)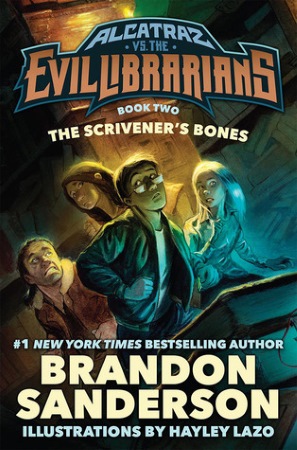 In this second Alcatraz adventure, Alcatraz finds himself on a mission to meet Grandpa Smedry when he gets swept up by a flying glass dragon filled with his unusual and mouthy Smedry cohorts.

Their mission? A dangerous, library-filled one, of course!

They are on their way to the ancient and mysterious Library of Alexandria (which some silly people think was long ago destroyed!) where they must find Grandpa Smedry, look for clues leading to Alcatraz's potentially undead dead father, and battle the creepy, dangerous soul-sucking curators who await them.