A Friend and A Pet
---
by
Libby Gleeson
(Author)
Freya Blackwood
(Illustrator)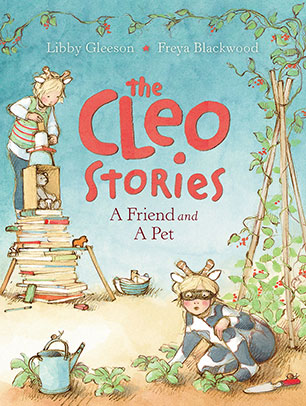 BOOK SHOP
Two more endearing stories about Cleo, the little girl with a big imagination who always finds a way to have fun.

In the first story, Cleo comes up with ingenious ways to make a new friend and find a pet. Cleo's best friend is away, her parents are busy, and there's nothing to do but count raindrops - or tidy her room. Just when she thinks she'll never cheer up, Cleo has an idea.

In the second story, Cleo longs for a pet but her mum and dad say no. Perhaps the answer is hidden somewhere unexpected.