As Red as Blood
---
by
Salla Simukka
(Author) Owen Witesman (Translator)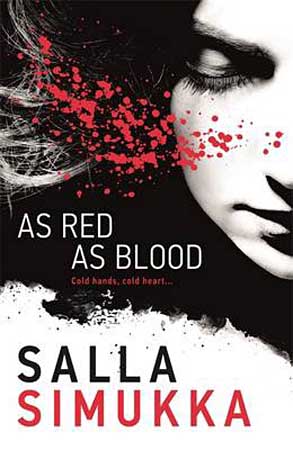 BOOK SHOP
In the midst of the freezing Arctic winter, seventeen-year-old Lumikki Andersson walks into her school's dark room and finds a stash of wet, crimson-colored money. Thousands of Euros left to dry—splattered with someone's blood.

Lumikki lives alone in a studio apartment far from her parents and the past she left behind. She transferred into a prestigious art school, and she's singularly focused on studying and graduating. Lumikki ignores the cliques, the gossip, and the parties held by the school's most popular and beautiful boys and girls.

But finding the blood-stained money changes everything. Suddenly, Lumikki is swept into a whirlpool of events as she finds herself helping to trace the origins of the money. Events turn even more deadly when evidence points to dirty cops and a notorious drug kingpin best known for the brutality with which he runs his business.

As Lumikki loses control of her carefully constructed world, she discovers that she's been blind to the forces swirling around her—and she's running out of time to set them right. When she sees the stark red of blood on snow, it may be too late to save her friends or herself.

Please Note: The original Finnish edition was first published in March, 2013, under the title Punainen kuin veri.