Adrian Mole: The Cappuccino Years
---
by
Sue Townsend
(Author)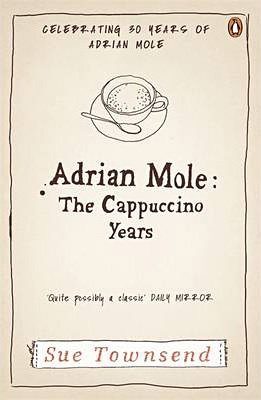 Wednesday August 13th
Here I am again - in my old bedroom. Older, wiser, but with less hair, unfortunately. The atmosphere in this house is very bad. The dog looks permanently exhausted. Every time the phone rings my mother snatches it up as though a kidnapper were on the line.

Adrian Mole is thirty, single and a father. His cooking at a top London restaurant has been equally mocked ('the sausage on my plate could have been a turd' - AA Gill) and celebrated (will he be the nation's first celebrity offal chef?). And the love of his life, Pandora Braithwaite, is the newly elected MP for Ashby-de-la-Zouch - one of 'Blair's Babes'. He is frustrated, disappointed and undersexed.

But a letter from Adrian's past is about to change everything...