My Best Friend is Invisible
---
by
R.L. Stine
(Author)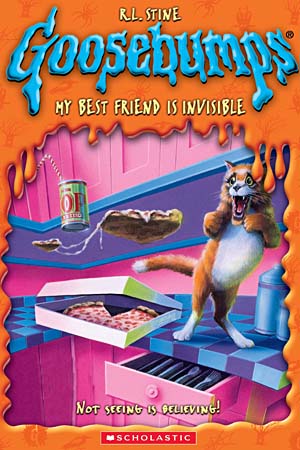 Sammy Jacobs is into ghosts and science fiction. Not exactly the smartest hobby--at least not if you ask Sammy's parents. They're research scientists and they only believe in "real" science.

But now Sammy's met someone who's totally UN-real. He's hanging out in Sammy's room. And eating his cereal at breakfast. Sammy's got to find a way to get rid of his new "friend."

Only problem is... Sammy's new friend is invisible!