Say Cheese and Die - Again!
---
by
R.L. Stine
(Author)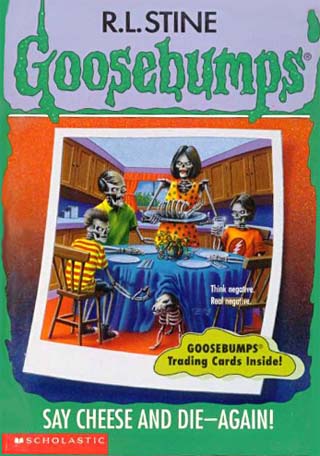 A picture-perfect nightmare...

Sourball. That's what Greg calls his English teacher, Mr. Saur. He's a real grouch. And he just gave Greg a big fat "F" on his oral report. He didn't believe Greg's story. About the camera Greg found last summer. About the pictures it took. About the evil things that happened.

Poor Greg. He just wanted to prove old Sourball wrong. But now that he's dug up the camera, bad things are happening. Really bad things. Just like the first time...