Missing
---
by
Gabrielle Lord
(Author)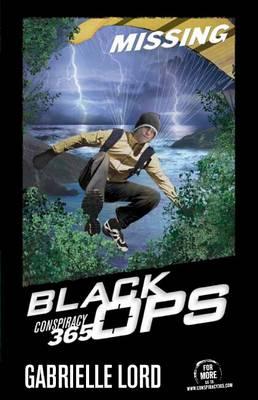 Ryan has disappeared, and Cal's suspicions are raised when he receives a cryptic message: 90 days.

Cal agrees to work as an undercover agent for SI-6 to discover the whereabouts of his twin. But at an island getaway for troubled teens, Cal has to face his most heart-stopping challenges yet. Will he find Ryan? Or will his first secret mission be deadly?

The clock is ticking. Any second could be his last.