Not-For-Parents Australia
---
by Lonely Planet (Author)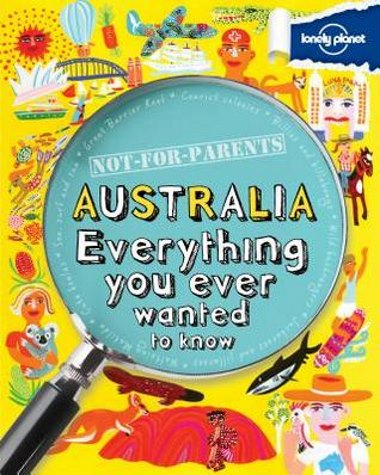 This is not a guidebook. And it is definitely 'not-for-parents.' It is the real, inside story about one of the world's most exciting countries – Australia. In this book you'll hear fascinating tales about toothy sharks, giant rocks and snappy crocs, bushranger baddies, and explorers galore.

Check out cool stories about a famous coat hanger, underground hotels, a super-fast horse, and a very rough race. You'll find flying doctors and flying fruit flies, flesh-eating spiders, and thieving convicts.

This book shows you an Australia your parents probably don't even know about!