Not-For-Parents China
---
by Lonely Planet (Author)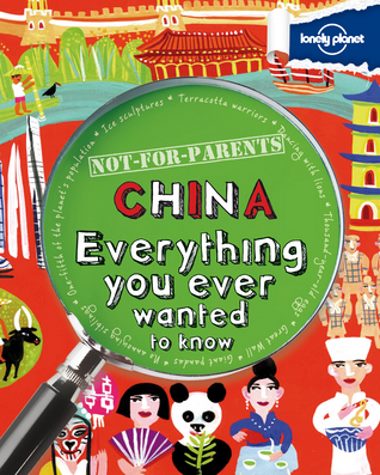 This is not a guidebook. And it is definitely 'not-for-parents'. It is the real, inside story about one of the world's most exciting countries – China. In this book you'll hear fascinating tales about ancient empires, martial arts, the discovery of gunpowder, and the first cup of tea.

Check out cool stories about ice sculptures, dust storms, bloodthirsty warriors, and dragons. You'll find acrobats, fighting crickets, futuristic buildings, and some seriously weird snacks...

This book shows you a China your parents probably don't even know about!