Not-For-Parents Paris
---
by Lonely Planet (Author)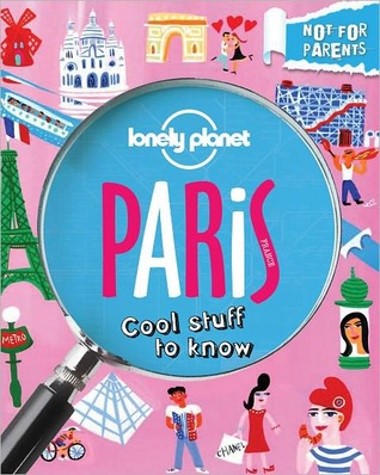 This is not a guidebook. And it is definitely 'not-for-parents'. It is the real, inside story about one of the world's most famous cities – Paris. In this book you'll hear fascinating tales about creepy stone gargoyles, ghostly railway stations, huge castles and amazingly pampered pets.

Check out cool stories about stuffed animals, caves filled with bones and the deadly guillotine. You'll find cyclists, junk collectors and musicians, and snails on the menu for dinner.

Where can you pretend you're at the beach in the middle of the city?
Who smiles at 6 million people a year?
Who had her own life-size village built just to play in?
Which famous building was built inside out?

This book shows you a Paris your parents probably don't even know about! Featuring over 12,000 words and 400 photos, maps and illustrations, Not-For-Parents Paris opens up a world of intriguing stories and fascinating facts about one of the world 's most exciting cities.