Unlucky Break
---
by
Kate Forster
(Author)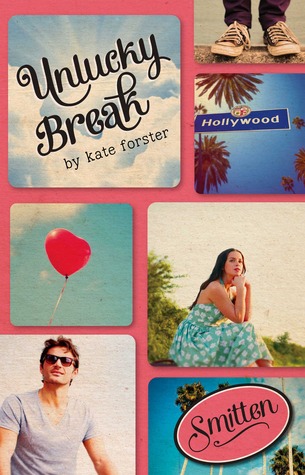 BOOK SHOP
Andie Powers has a one-way ticket to LA – the glamorous world of Hollywood, movie stars, palm trees and endless summer.
She's desperate for a break after her mother's battle with cancer and her boyfriend's pathetic betrayal. Staying with her celebrity aunt Cece in Hollywood seems like the perfect solution. Besides, Cece won't take no for an answer. Suddenly Andie has everything she could possibly need to be happy – a dream mansion, a new best friend, unlimited credit cards and a brand-new BMW.

But she can't shake the feeling that this place is fake. It's only after a chance encounter with bad-boy movie star James Hawthorn that she discovers something real.

She knows he couldn't possibly feel the same way about her. But when everything around you is one big act, it's hard not to get caught up in the story...