Swallowdale
---
by
Arthur Ransome
(Author)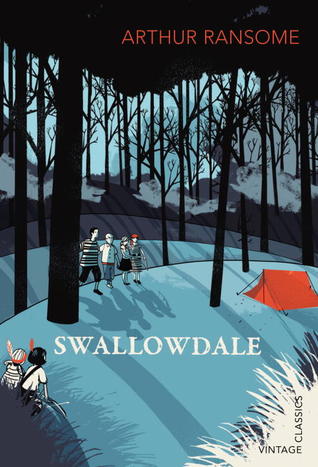 'Ahoy! Ahoy! Swallows! Ahoy!'

Have you ever sailed in a boat or built a camp? Have you caught trout and cooked it yourself? The four Swallows, John, Susan, Titty and Roger return to the lake full of such plans and they can't wait to meet up with Nancy and Peggy, the Amazon Pirates.

When the Swallow is shipwrecked and the Amazon's fearsome Great-Aunt decides to make a visit, the children's summer seems ruined. Then they discover a wonderful hidden valley and things take a turn for the better...