Dean Lorey
---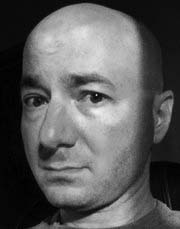 Dean Lorey was born in 1967 and grew up in Conyers, Georgia, USA, before attending New York University's film school. Early in his career he wrote book cover copy for Simon and Schuster and Bantam, as well as writing commercials for cable-TV channels, MTV and Nickelodeon. Dean has since written and produced many TV shows, including
Arrested Development, My Wife and Kids,
and
413 Hope Street,
and his movie credits include
Major Payne
and
My Boyfriend's Back
.
Monster Hunters,
the first novel in his young adult series,
Nightmare Academy,
was awarded Best Children's Novel of the Year for 2006 by the SCIBA. The books are currently in development at Universal Studios. Dean Lorey lives in Southern California with his wife and two sons.
Nationality:
American