Kelly Starling Lyons
---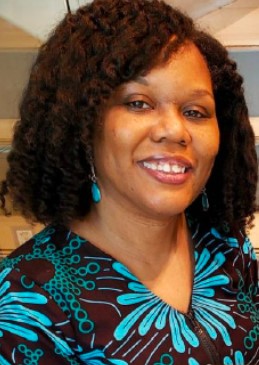 Kelly Starling Lyons grew up in a family that encouraged creativity. Whether it was singing, acting, writing, cooking, gardening, or any other creative pursuit, Kelly's childhood experiences were supported and shaped by personal imagination and passion.

Kelly's first expressed herself in writing by penning diary entries, crafting words to describe her emotions, later writing poems and fantasy tales that unleashed her imagination.

"A canopy of trees transformed into a make-believe fortress, backyards hid treasure and tunnels to faraway lands, bridges that crossed the Monongahela, Allegheny and Ohio rivers spanned distance and time. Laying on my back against the green blanket of my grandparents' yard, I stared at the cotton-candy clouds and let my mind take me wherever it wanted. I was a child who dreamed large."

Reading formed the bookend to Kelly's writing, with countless hours spent snuggled behind her bedroom door, her feet warming on the radiator. "I lost and found myself over and over in the pages of books." she recalls.

As an award-winning children's book author, Kelly now provides reading pleasure and inspiration to young readers through her many books. Her mission is to feature Black heroes, celebrate family, friendship and heritage, and show all kids the storyteller they hold inside.

Many of her picture books have won accolades including a Caldecott Honor for "Going Down Home with Daddy", illustrated by Daniel Minter; the Christopher Award for "Tiara's Hat Parade", illustrated by Nicole Tadgell; a Geisel Honor for "Ty's Travels: Zip, Zoom" illustrated by Nina Mata; and Junior Library Guild selection for "Dream Builder: The Story of Architect Philip Freelon" illustrated by Laura Freeman.

Kelly also writes first chapter books. Her Jada Jones series has earned praise for celebrating an African-American girl who loves science, friends and family. Her Miles Lewis spin-off series debuted in 2022 and also features a STEM-loving character.
Nationality:
American