Sal Murdocca
---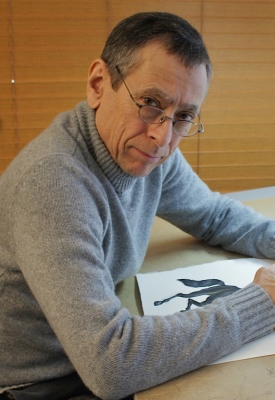 Salvatore (Sal) Murdocca grew up in Brooklyn, New York, back in the days when, as long as he showed up at school and the dinner table, a kid was pretty much free to do as he liked. And what Sal liked to do, when he wasn't out exploring with his friends, was to draw and paint. He worked hard at his art, treating every drawing like the most important project in the world.
As an adult, Sal has illustrated advertisements and picture books, but his absolute favorite work has been illustrating the
Magic Tree House
series. Drawing the ever-changing subjects, locations, time periods, and action of each book is a wonderful challenge. It's also fun to be the one who gets to show the world what each new Magic Tree House story will look like!
When he's not busy working on the
Magic Tree House
books, Sal loves to bike with his wife around Rockland County, New York, and the south of France, where they live. He carries a sketchbook with him on these trips, stopping sometimes to draw beautiful things he sees along the way.
Nationality:
American