Mary Pope Osborne
---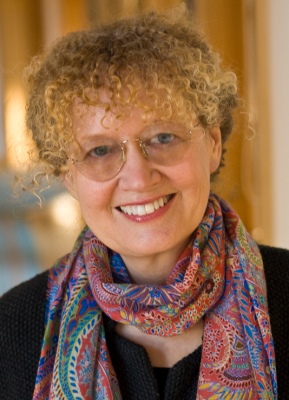 Mary Pope Osborne was born into adventure. Her dad was in the army, so every year or two her family would move to a different state, or even a different country! By the time she was fifteen, Mary had lived in thirteen different houses and gone to eight different schools!
Writing children's books was a perfect career for Mary because she could still travel all over the world – but be back home in time for dinner. She has written almost a hundred books, including biographies, mysteries, picture books, novels and retellings of fairy tales and world mythology.
The books that have taken Mary to the most places are the
Magic Tree House
series. With Jack and Annie, she has traveled through time, from the prehistoric land of dinosaurs to the imaginary world of Camelot. But one of the greatest adventures of Mary's writing life is the creative journey she takes with her readers, meeting them in person in schools and bookstores and reading the wonderful stories and letters they send. This, Mary says, is true magic.
Author's Comment:
I'm a little like Jack because I really love books and learning new things. I'm a little like Annie because I'm impulsive and I really love animals. I regret to say, though, that I'm not as smart as Jack, or as brave as Annie.
Nationality:
American