Alison McGhee
---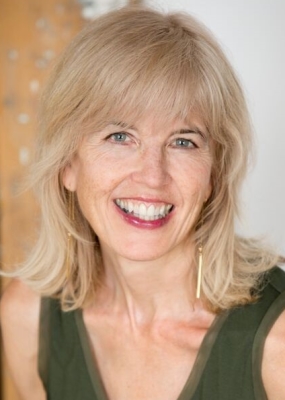 Alison McGhee considers herself a restless writer, always following inspiration wherever and however she finds it, which is probably how she came to write for all ages in all forms, from novels to poems to picture books to memoir. At first Alison wrote only adult novels, but on a dare from one of her sisters long ago, she sat down to write a children's picture book.
After three years of hard work, her picture book,
Someday
, was born and became a national bestseller. Alison's work has been translated into more than 20 languages and has won many fellowships and awards, including four Minnesota Book Awards, the Geisel medal, a Christopher Award, state and Loft artist fellowships, a MacDowell residency, several American Library Association awards and a Pulitzer Prize nomination. She is a professor of creative writing at Metropolitan State University, where she has founded and coordinated the creative writing program. Alison has also taught in Vermont College and Hamline University's MFA programs.
Author's Comment:
I am in some ways an adult writer – that's where I began my career and of course I still write adult novels. When I explore adult themes in my children's books and translate them into a child's world, I have to go back to my own childhood to get it right. I clearly remember how deeply I felt and thought.
Nationality:
American