Alastair Humphreys
---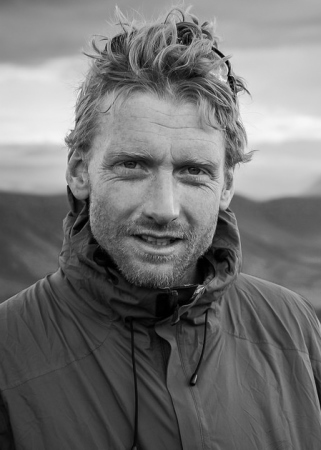 Alastair Humphreys is an adventurer, author and motivational speaker.
As well as expeditions such as cycling round the world, walking across India and rowing the Atlantic, Alastair was named as a National Geographic Adventurer of the Year for his pioneering work on the concept of microadventures, trying to encourage people to get outside, get out of their comfort zone, go somewhere they've never been. A microadventure is an adventure that is close to home, cheap, simple, short, and yet very effective.
Alastair has written nine books about his adventures, including a series for middle grade readers based on his four-year around-the-world adventure by bicycle –
The Boy Who Biked the World
.
Author's Comment:
How do you define adventure?
I think adventure is really broad, and it's certainly about more than climbing a big mountain or trekking through a jungle. Adventure is an attitude as much as anything else. It's doing something new, something daunting and difficult, something that scares you and excites you. And it's about doing it with an open mind and curiosity.
Nationality:
British