Jeanne Birdsall
---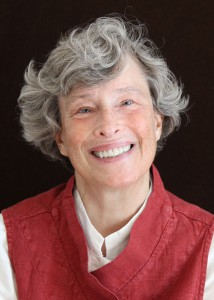 Jeanne Birdsall grew up in the suburbs west of Philadelphia, where she spent much of her time reading and daydreaming. Although she first decided to become a writer when she was ten years old, it took her until she was forty-one to get started.
The Penderwicks: A Summer Tale of Four Sisters, Two Rabbits, and a Very Interesting Boy
was her first book. Jeanne's home is with her husband in Northampton, Massachusetts. Their house is old and comfortable, full of unruly animals, and surrounded by gardens.
Author's Comment:
The places in my books – like the people – are a mixture of real and imagined. Arundel has bits and pieces pulled from all over, including a mysterious rundown mansion across the street from my childhood home, the castle in
The Enchanted Castle
, and the garden in
The Secret Garden
.
Cameron is loosely based on Amherst, Massachusetts, across the Connecticut River from where I live in Northampton. Here are two things I borrowed directly from Amherst for the books: Wildwood Elementary, where my niece and nephew went to school, and Antonio's Pizza, which does indeed make the best pizza in the universe. I've also borrowed real places from Northampton, including Sylvester's, a restaurant with amazing blueberry pancakes, and Broadside Bookshop, my favorite bookstore.
Nationality:
American