Frances Hardinge
---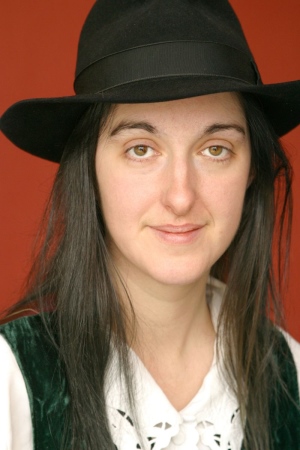 Frances Hardinge grew up in an old house in rural Kent, England where the wind wuthered. She has always liked dark stories – when she was six, she wrote a short story that included an attempted poisoning, a faked death and a villain being thrown off a cliff – all in just one page! Later she read English at Oxford University amid medieval towers and gargoyle-strung chapels.
Frances has been writing for years but didn't submit anything for publication until her friend, the author Rhiannon Lassiter, stole her novel and gave it to an editor at Macmillan. She was swiftly contracted to write the novel, Fly By Night, which was published to rave reviews. She later signed a three book deal which enabled her to write full time. Since then she has published seven novels for children and young adults, as well as countless pieces of short fiction. Frances's most recent book,
The Lie Tree
, is a Victorian murder mystery and won the prestigious Costa Book of the Year award in 2015.
Author's Comment:
I think at the age of about 12 you tend to be considerably underestimated. Between 10 and 12 your understanding of the world is shaping and maturing a lot, you're questioning a lot more, you're seeing the flaws and peccadilloes of your parents, they're no longer infallible, and by extension you're questioning the outer world, the authorities and all the rest. I think this is a very important rite of passage and of course it's when you're physically changing as well.
Nationality:
British