Renee Ahdieh
---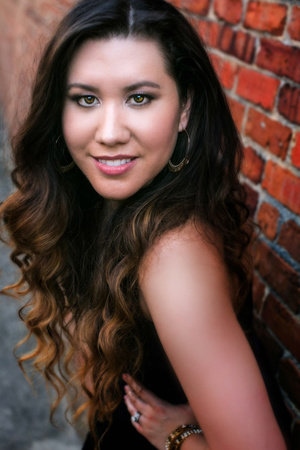 Renée Ahdieh is a graduate of the University of North Carolina at Chapel Hill. In her spare time, she likes to dance salsa and collect shoes. She is passionate about all kinds of curry, rescue dogs, and college basketball. The first few years of her life were spent in a high-rise in South Korea; consequently, Renée enjoys having her head in the clouds. She lives in Charlotte, North Carolina, with her husband and their tiny overlord of a dog. She is the author of
The Wrath and the Dawn
.
Author's Comment:
What drew you to the One Thousand and One Nights story?
The answer is twofold – I'm the child of mixed race, and I've always been drawn to different worlds. When I was younger, it struck me as odd that there weren't many diverse books readily available for kids. I know I really wanted to feel like the heroine of my own story, so it was important to me to write a book reflecting people from all walks of life. Secondly my husband is Persian, and the first time I went to visit his family, I saw this amazing tapestry on the wall. From a distance, it looked like a hundred different vignettes strung together at random. When I asked about it, his mother told me they were tales from
One Thousand and One Nights
. From there I began to consider what the frame narrative of Scheherazade might look like as a young adult story. Then I simply ran with those thoughts!
Nationality:
American