Tamsin Janu
---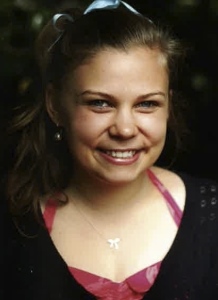 Tamsin Janu was born and raised in Sydney, Australia. She studied law and international and global studies at the University of Sydney, and in 2014 and 2015 she worked as a youth worker in a remote community in the Northern Territory Central Desert. She is currently based in Sydney.
Tamsin is inspired to write by the things she has seen and experienced. Her first children's novel,
Figgy in the World
, was born from memories of a three month stay in Ghana, West Africa in 2009. It follows a little Ghanaian girl named Figgy and her goat Kwame on a mission to find the medicine that will make Figgy's Grandma Ama well again. Many of the locations Tamsin visited and Ghanaian children she met are depicted in her first novel.
Author's Comment:
When I returned home from three months in Ghana I wanted to write something that would help me remember my experiences there. I decided that Ghana would be an interesting and unique setting for a kid's story, and that's when I came up with the character of Figgy and her mission. I had written journal entries everyday during my stay in Ghana, so that helped to bring back memories, sights and sounds; I visited most of the places Figgy and Nana visit in the book.
Nationality:
Australian