Holly Smale
---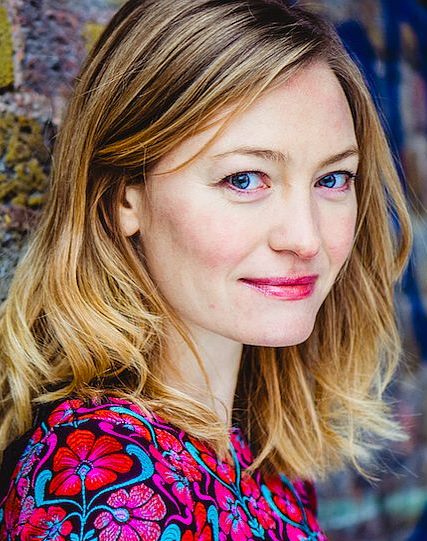 Holly Smale is the author of
Geek Girl
,
Model Misfit
,
Picture Perfect
and
All That Glitters
. She was unexpectedly spotted by a top London modelling agency at the age of fifteen and spent the following two years falling over on catwalks, going bright red and breaking things she couldn't afford to replace. By the time Holly had graduated from Bristol University with a Bachelor of Arts in English Literature and an Masters of Arts in Shakespeare she had given up modelling and set herself on the path to becoming a writer.
Geek Girl
was shortlisted for several major awards including the Roald Dahl Funny Prize and the Branford Boase award, nominated for the Queen of Teen award and won the teen and young adult category of the Waterstones Children's Book Prize and the 11-14 category of the Leeds Book Award.
Author's Comment:
Harriet is a very strong character; she's clumsy and loves books and facts. Is she very much like you at her age?
Yes. We're not identical, and when I write her I think of her as a separate character, but the essence of her is basically the essence of me as a teenager. It's not just in the fact that she's geeky and loves books and falls over a lot (which I do) but in other qualities: in her naivety, in her willingness to see the best in others, in her occasional hot temper and selfishness and earnestness. I try not to write her as I want her to be, but how she is: flawed, insecure, irritating and self-obsessed at times, good-hearted and funny at others. Maybe that's why she has resonated with girls: because she is so utterly imperfect. That's something that unites all of us.
Nationality:
British