Aaron Blabey
---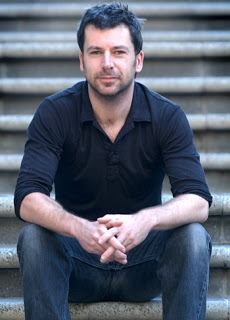 Aaron Blabey is an artist, children's author and was also an actor until the mid-2000s. His award winning picture books include
Pearl Barley and Charlie Parsley
and
Pig the Pug
.
Aaron has won a CBCA (Children's Book Council of Australia) Book of the Year and an AFI Award, and his book
The Ghost of Miss Annabel Spoon
won the Patricia Wrightson Award in the 2013 NSW Premier's Literary Awards and also won a Children's Peace Literature Award. He has also been included on the Smithsonian Institute's Notable Book List and was a National Literacy Ambassador in 2012.
Author's Comment:
I never had a consistent home as a kid. I suspect that's informed my transient work patterns. But my current studio does make me happy. I'm interested in being irreverent towards the process at the moment so I'm currently working on mediums of impermanence – an iPhone notes app, a set of ugly white boards, napkins and scrap paper. I worked for years with gorgeous, Moleskine notebooks that demand reverence but I've found that generally my best ideas have tended to pop up when I don't have a pen and have to scrawl a thought on my arm with a dry texta.
I've come to believe in chaos.
I blame my kids.
Nationality:
Australian